"If you stumble, make it part of the dance"
The Roberts family is a new family, born out of the blue, quite literally. Members of the Roberts family stem back to the 20th Century, and are usually sorted into Ravenclaw, Gryffindor, and occasionally Hufflepuff.
The first known Roberts lived in a time shortly after the Industrial Revolution, born into the new world, Wesley Roberts being adopted hadn't known he was a wizard until nearing the age of his death. Integrated into the muggle world, Wesley experienced magical entities during his muggle life, many of which he tried to confess to Church, by doing so the authorities denied him of his need for help, and labelled him as a mentally insane individual; and putting him under house arrest for 12 long years. In that time, he decided to harness the magical energy that surrounded him. Wesley practiced magic in his house for the time being in attempt to master the magical arts, without a wand thus being proficient in wandless magic, and had a knack for Transfiguration and struggled every so often with Healing magic, even without the proper training. He soon took to the career of being a magician and fooling mere muggles with his talents and tricks, while being in the theatrical magical productions business he lived by the words "If you stumble, make it part of the dance." In his later years he met a young woman named Katherine in the streets of London after one of his magic shows, she was astonished by his gifts, accepting him for the wizard whom he was, shortly after, they moved to Bristol, and got married having 3 children. He later died in an accident in December 1956 during one of his magic shows due to the lack of magical education and proper training and being unable to sustain himself with Healing magic.
Wesley Finnigan Roberts (1921-1956 AD)
Katherine Roberts cared for the three children, Lucy, Jane, and Matthew Roberts. As a muggle she herself couldn't do much, however she tried her best in attempt to integrate them into the wizarding world. That winter, after Wesley's death, she became depressed and went into a state of anger and began to develop drinking problems. With a hard childhood, all 3 Children got accepted into Hogwarts School of Wizardry and Witchcraft, each in a different house; Lucy became the prefect of Hufflepuff as she hit her 5th year, Jane became the captain of the Gryffindor Quidditch team, favoring the Chaser role, Matthew became an Auror after he graduated as a Ravenclaw.
As Katherine aged, she became ill with tuberculosis, and died a graceful death in the arms of her loving children. From the funeral the 3 siblings parted and separated into different parts of the world, to start their own lives.
Katherine Emery Roberts (1925-1982 AD)
Years after graduation, Jane married into another family and moved to a small town in France, living a happy life being a loving mother and witch. After several years of training in becoming an Auror for the Ministry of Magic, Matthew decided to attend the Battle of Liverpool, in which he was brutally murdered in the middle of the night by an unknown dark wizard whilst on patrol. Saddened by the death of her brother, Lucy moved back to the town of her birthplace, Bristol. She met a man in a local pub and began a relationship, soon after they got married and had 2 children, Zacharias, and Peter Roberts. The man's name was unknown but he had a gambling addiction; one night he gambled away all their money, he felt sorry for the family and left in the middle of the night. With little to nothing, Lucy cared for the children thereafter, working 5 jobs as well as being a single mother, she changed their names back to Roberts. After the 2 brothers moved out she retired after an exhausting mid-life, unfortunately she died to a heart attack shortly after.
***FAMILY BRANCH***
In Jane's earlier years during Hogwarts, she met a boy named Clay Stafford, he was placed in Gryffindor alongside Jane, impressed by her Quidditch skills, Clay attempted to join the Quidditch team to be alongside her. For the longest time, Clay had a crush on Jane, she did not find out until her fourth year. From then on she began spending more time with Clay, to the point in which they became best friends. They both survived the Battle of Hogwarts, and graduated, after hearing about her brother's death she decided to attend the funeral, saying her goodbyes, as she and Clay both decided to start a new life in America. They settled in a small cabin they bought in the countryside of North Carolina, with a small wedding they began their new life with the arrival of 2 children, Amelia and Celia. The girls attended the Salem Witche's Institute, after the years gone by, Celia mysteriously disappeared one night.
To this day, the Stafford family searches for the missing Celia Stafford.
Jane Brooke Stafford (Born Roberts) (1954--- AD)
(Great Aunt Jane is still alive..
watching... from somewhere... TEEHEE)
"Matt" ~Matthew~ Charles Roberts (1954-1987 AD)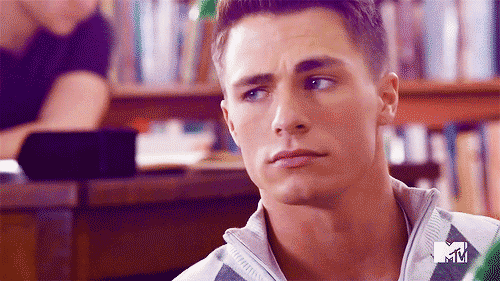 Lucy Victoria Roberts (1956-2034)
:~Fun Fact~: Lucy is known as the mother of Roberts.
Zacharias and Peter were both sorted into Ravenclaw, Peter being exceptionally talented at Quidditch became the Ravenclaw Quidditch Seeker; whilst Zacharias was an extremely intelligent wizard he excelled in his classes, during his third year he started a Study Club, in which the brightest witch of her age (#Queen) joined on her first year. Peter being a year older than Zacharias, often helped him out in times of need. He survived the Battle of Hogwarts and progressed to becoming a professional Quidditch player, unfortuneately he died shortly after in a Quidditch game accident, where his broom neglected him as he fell 50 ft from the air. In his will, he refused to have his death go public, as to now, Zacharias still believes that his brother is alive and well, just retired from Quidditch. Zacharias became extremely talented in the magical arts and found a liking to Spell Crafting, and Magical Theory. During his third year at Hogwarts, he met a girl named Florence whom was a Hufflepuff during her years at Hogwarts, having both survived the Battle of Hogwarts they settled down in a small town named Ambleside and eventually got married and had 3 children; Markus, Averet, and Francis Roberts, all of them being in Ravenclaw.
"Zack" ~Zacharias~ Walter Roberts (1998--- AD)
(MAH DADDY <3)
Peter David Roberts (1997-2021 AD)
And So, the Roberts family continue...
(EDIT: D: I'm sorry for those I left out in the previous generation, y'all weren't active enough, however if you'd like to be added feel free to comment below :DD <3 ... Also More details to come)
FULL ROBERTS FAMILY LIST~~~
Markus McKinley [R/W] M
Oliver Blishwick [G/7] M
Lybine Roberts [S/4] F
Madeline Roberts [R/2] F
Jasmine Roberts [S/1] F
Jess Roberts [R/1] F
Averet Roberts [R/2] M
Ruby Roberts [S/1] F
Francis Roberts [R/1] M
Raven Roberts [R/1] M
Drake Roberts [S/1] M
Howard Roberts [H/1] M
Tom Roberts [R/1] M
Crafty Roberts [G/1] M
Olivia Roberts [G/1] F
Alicia Roberts [R/1] F
Rint Roberts [H/1] M
Lexx Roberts [S/1] M
Andor Roberts [R/1] M
Zed Roberts [R/1] F
John Roberts [R/1] M
John Roberts [R/1] M
Leah Roberts [H/1] F
Luwi Roberts [R/1] M
Alex Roberts [R/1] F
Note: I will only add you if you're sorted .-. (R.I.P unsorted people, you're considered dead or unborn.)
*! I do not own any of the images, and or GIFS above.~