Hello!

Do you want to design the Server Icon?
Knockturn is slowly gettting more and more shined up and it is now time for us to get a server Icon to catch your eye when you look through your list of servers!

For that we thought it would be fun to throw a competition for the design of said icon.
There will be 300 Galleons at stake for the winner and 100 Galleons for both second and third!
So - get your Paint/Photoshop/Gimp/Whatever out and submit your suggestions right here below.

The format is 64x64 pixels and it should give the feeling of "Harry Potter RP server" or Knockturn specifically.
It can have "Knockturn" or "ktn" spelled on it or not, up to you.
You can post up to 3 suggestions but please keep them in the same post.
Winner is ammounced around the 22nd-30th of October.
I have myself tossed a couple together, feel free to steal from them or improve
(that is a diagon alley rendering btw)


Other submissions:
Maddie
Luke
Ryan

Pinkie (Yea she failed at resizing tho)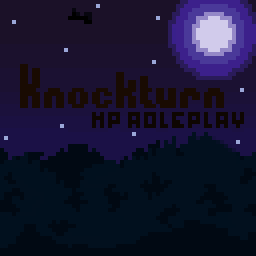 Lilly



Bea